Service-led businessFirst-class printer and copier services that you only pay for what you use
Highly competitive pricesGet the printers and copiers you need at the prices you want
Printer and copiers for SMEsState-of-the-art printer and copier solutions for small and mid-size firms
About L2 Digital
L2 Digital is the online arm of Latent Digital Solutions Ltd, providing B2B delivery of state-of-the-art photocopiers and printers to small and growing businesses across the UK. Whether you're requiring a printer or copier for the first time as a home-based or start-up business, or you are looking to make savings on your printing, L2 Digital can help supply your next efficient machines.
A nationwide supplier of copiers, printers and multifunctional devices
At L2 Digital, we supply and deliver industry leading photocopiers, printers and multifunctional devices (MFDs) for small and medium-sized businesses of all shapes and sizes across the UK. Our click-to-buy online service helps growing businesses to get their hands on the most efficient and valuable copiers and printers, making a positive difference to our customers' bottom lines.
We're a Ricoh gold service partner
As a company that's committed to unrivalled customer experiences, L2 Digital has invested a great deal of time and money in ensuring we offer the best technical service and support to businesses. That's why we've undertaken – and passed – the strict audit and vetting process to become a Ricoh Gold Customer Service Certified Partner, underlining our proven knowledge and expertise in Ricoh copiers, printers and MFDs.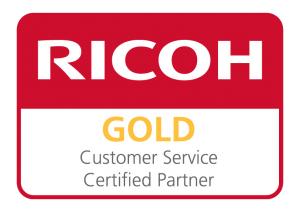 Backed by our well-established sister company
As the digital arm of Latent Digital Solutions Ltd, L2 Digital is underpinned by the well-established Bishop's Stortford firm that offers printer and copier servicing solutions, as well as managed print services that allow customers to spend less time worrying about administrative issues such as running out of paper or toner and more time doing what they do best – growing their businesses. At L2 Digital, we supply and deliver the state-of-the-art equipment and at Latent Digital Solutions, they can handle the day-to-day services to help your business print and copy to the tightest of budgets.